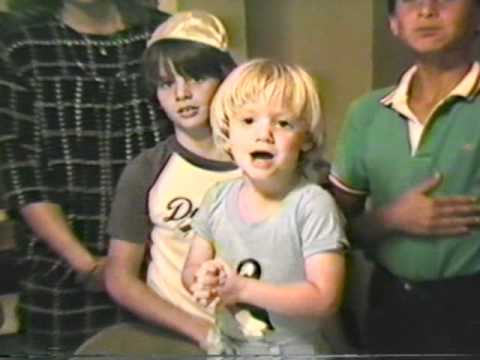 Thanks to YouTube, seder-planners around the globe have an inside look at one of Judaism's most high-pressure Passover rituals. Mah Nishtanah (a.k.a. the four questions) is the part in the Haggadah when the youngest child asks, in song, "Why is this night different from all other nights?"
The anticipation surrounding this performance can yield humorous results, like the time my four-year-old cousin unwittingly belted out "Nasha Tanya," a Russian children's poem she picked up from her caretaker.
In honor of all the hard-working kids out there, here are ten standout renditions of Mah Nishtanah (in no particular order). Shout out your favorites in the comments below!
1. Harmonica-Nishtanah
2. Potty training your child? Kill two birds with one stone!
3. In Yiddish! (Need a tutorial? Teach yourself!):
4. In Chinese! (we think):
5. Instrumental by students of the dual-language (Hebrew/Arabic) school in Jerusalem.
6. Sung according to the tradition of the Jewish community of Kochin, India (via Jewish music site http://piyut.org.il)
7. "Slap"-stick rendition!
8. Fill-in-the-blank baby
9. The fifth son: the active child remix!
10. ¡Muy Bien, Samuel!